Daimler says to pay 870 mn euro fine over diesel recalls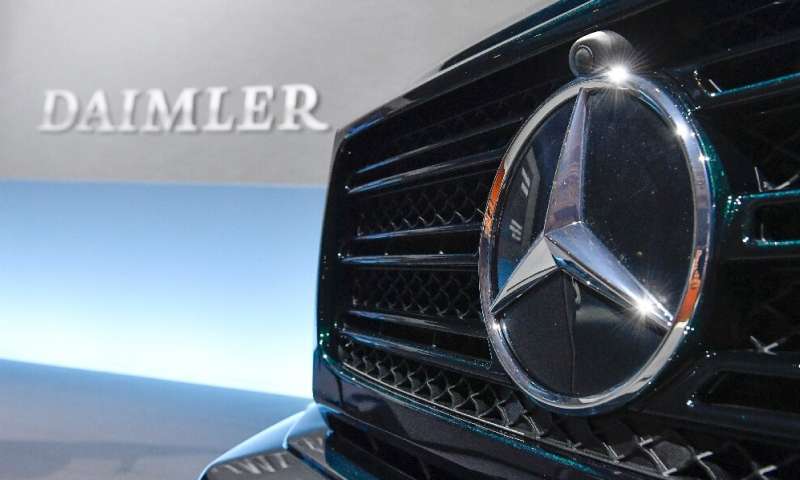 Daimler said it was "in the company's best interest" not to contest the order


German car giant Daimler said Tuesday it will not contest an order from Stuttgart prosecutors to pay an 870 million euro ($957 million) fine over hundreds of thousands of diesel vehicles that breached emissions rules.
"The company has refrained from taking a legal remedy against the fine notice," Daimler said in a statement.
In their own statement, Stuttgart prosecutors said the fine related to some 684,000 vehicles which have been flagged for excessive emissions by the KBA federal transport authority.
The investigators "identified a negligent violation of supervisory duties in the Daimler unit that deals with vehicle certification beginning in 2008," they said.
"Official permits were granted for diesel vehicles, although their emissions of nitrogen oxides (NOX) sometimes did not correspond with regulatory requirements."
The KBA has ordered the recall of successive waves of Daimler vehicles in recent years as it has uncovered excessive emissions.
But the company has always contested involvement in the so-called "dieselgate" scandal that broke in 2015.
"Daimler maintains… objections against the KBA orders," the Mercedes-Benz maker said.
Car behemoth Volkswagen admitted four years ago that it built software into 11 million cars worldwide that made them appear less polluting in the lab than they were in real on-road driving.
It has had to pay more than 30 billion euros in fines, legal costs and compensation, mostly in the United States.
In Germany, the Volkswagen brand and subsidiaries Porsche and Audi have paid fines similar to Tuesday's levy on Daimler totaling 2.3 billion euros.
"It is in the company's best interest to end the administrative offense proceeding… and thereby conclude this matter," Daimler said of the charge.
Prosecutors said the fine "has no effects on Stuttgart prosecutors' investigation into individuals in connection with suspected manipulation of motor control software."
Neither does it affect civil claims against Daimler over excessive emissions.
But in the near term, the company said the fine "does not result in a relevant additional negative effect on earnings" for July-September.
---