Advocates fault Facebook over misleading posts by politicos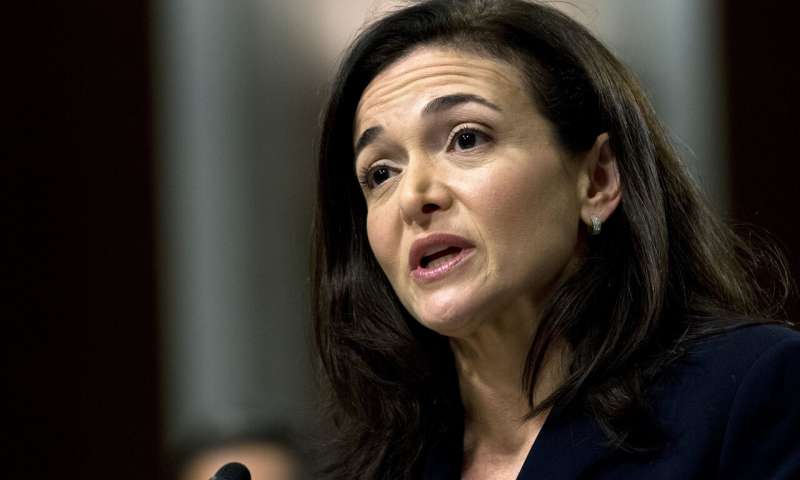 In this Sept. 5, 2018, file photo Facebook COO Sheryl Sandberg testifies before the Senate Intelligence Committee hearing on 'Foreign Influence Operations and Their Use of Social Media Platforms' on Capitol Hill in Washington. Facebook and civil rights group Color of Change are hosting a meeting Thursday, Sept. 26, 2019, in Atlanta to discuss problems around discrimination, racism and political deception on the site. Sandberg didn't directly respond to questions about the decision by Sherrilyn Ifill, president of the NAACP Legal Defense & Educational Fund, during a discussion by the two. (AP Photo/Jose Luis Magana, File)

Some civil rights groups agree Facebook has made progress in addressing their concerns, but advocates are still criticizing the tech giant's reiteration that it won't remove newsworthy posts from elected officials, even if they're misleading or break the site's rules against things like racist speech.
The criticism came Thursday at a meeting in Atlanta hosted by Facebook and one of its most persistent critics, the civil rights group Color of Change. The meeting was aimed at raising outstanding concerns and addressing solutions as Facebook works to complete a civil rights audit due in early 2020.
Facebook Chief Operating Officer Sheryl Sandberg told the roughly 100 invited guests that her company doesn't want to shy away from talking about "how our platform still harms people and allows harm to happen," after the company came in for a storm of criticism following revelations about how the social media site was used to spread disinformation during the 2016 election.
"We know better than most companies, that we have a lot to do in terms of strong actions to restore confidence," Sandberg told attendees at the end of the day.
The Menlo Park, California, company didn't make any promises in Thursday's discussions, although executives said they had clearly heard the discontent over the newsworthiness rule.
Sandberg and other company executives emphasized that the newsworthiness policy is not a blanket exemption for politicians to engage in hate speech and also that the company is still considering how it will handle the matter going forward.
It's not a new policy for Facebook, but drew wide notice earlier this week when British politician-turned Facebook executive Nick Clegg discussed the issue in a speech Tuesday in Washington.